Odessa oversized Shipping begins to rise
Odessa oversized Shipping begins to rise
Oversized Shipping in Odessa
Oversized shipping is needed in the progress of any industry. Large item need shipped. Large equipment and tools are used in every industry. Oil and gas industries need over sized equipment often. Only professionals haul these items.  Over sized shipping resources need shipped fast while the Permian is under development in Texas.  As a result, mud tanks, shale shakers, suction lines, mud pumps, and power sources need delivered to Odessa. Furthermore, this freight is done by states that ship over-sized equipment and components.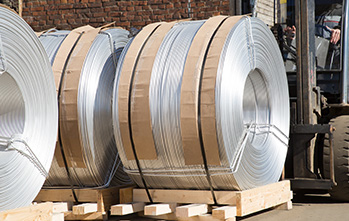 Oversized Shipping Resources
Small and large shipping firms are busy.  Odessa, TX is demanding and companies are delivering. As a result, Permits send and trucks load. Oversize freight requires permits.  With permits, freight transfers without stopping. Pilot cars join the fleet as well.  Pilot cars keep in contact with trucks on key road details. This avoids damage done during the driving of these resources.   Furthermore, industries that develop this equipment want cost effective shipping operations. They want cheap, fast, and safe.  This cost power gains traction of local based shipping firms. Knowledge is needed for drivers. Texas oil firms search for resources. Freight companies haul these resources out.
Where at
Wichita, KS provides excellent tools for over-sized shipping. These Kansas based sites experience demand from oil firms all the time. Phone calls and emails for service increase. Shipping resources run thin while demand runs high.  Availability is strong in the Wichita area, though. Equipment supplies can now ship from Wichita without worry.  Furthermore, locally based Kansas shipping shipment is available in the Odessa area.  They'll need to inquire as soon as possible. LTL shipping is also available. As a result, skilled drivers live in Wichita. High demand, high expertise, and great chances stand everywhere. In conclusion, keep an eye for this freight demand.